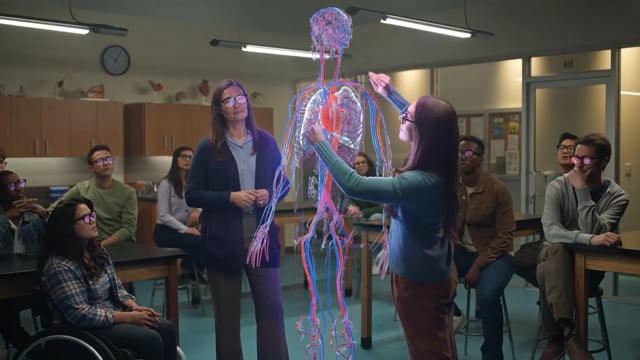 Meta builds technologies that help people connect, find communities and grow businesses. When Facebook launched in 2004, it changed the way people connect. Apps like Messenger, Instagram and WhatsApp further empowered billions around the world. Now, Meta is moving beyond 2D screens toward immersive experiences like augmented and virtual reality to help build the next evolution in social technology.

At Meta, we're continually innovating to find new ways to connect people - all so they can do more in their world. This is what makes us tick. It inspires us to keep building and makes us excited about a future where more people can connect in ever richer ways, especially when they can't be physically together.

When Facebook launched, it changed the way we all connect and discover; Instagram changed the way we come together through creativity and WhatsApp created a space for us to be real with one another. We've built relationships by sharing what's on our mind and capturing a moment or thought with a timely photo or Reel. We've deepened those relationships with messages and video calls. We've found the people who "get" us or who will push us in Facebook Groups. We've started our own things - be it an idea, fundraiser or business - or supported someone else's. More recently, we've connected with others over the things we love - like fitness - in ways that would otherwise be impossible if it weren't for VR.

Now, more than 3 billion people use one of Meta's apps daily, and innovations in AI, augmented reality, virtual reality, mixed reality and the metaverse will continue to unlock new, more immersive ways for you to connect, create, explore and make things happen. With your people, your interests and your not-yet-discovered favorites (creators, businesses, communities and games), it's your world.